In today's world, where environmental consciousness is on the rise, finding sustainable alternatives for everyday products has become crucial. One such product that has gained significant attention is woodpulp cleaning wipes. These eco-friendly wipes offer an effective and versatile solution for various cleaning needs while minimizing the environmental impact associated with traditional cleaning wipes. In this article, we will explore the features, benefits, and sustainability aspects of woodpulp cleaning wipes.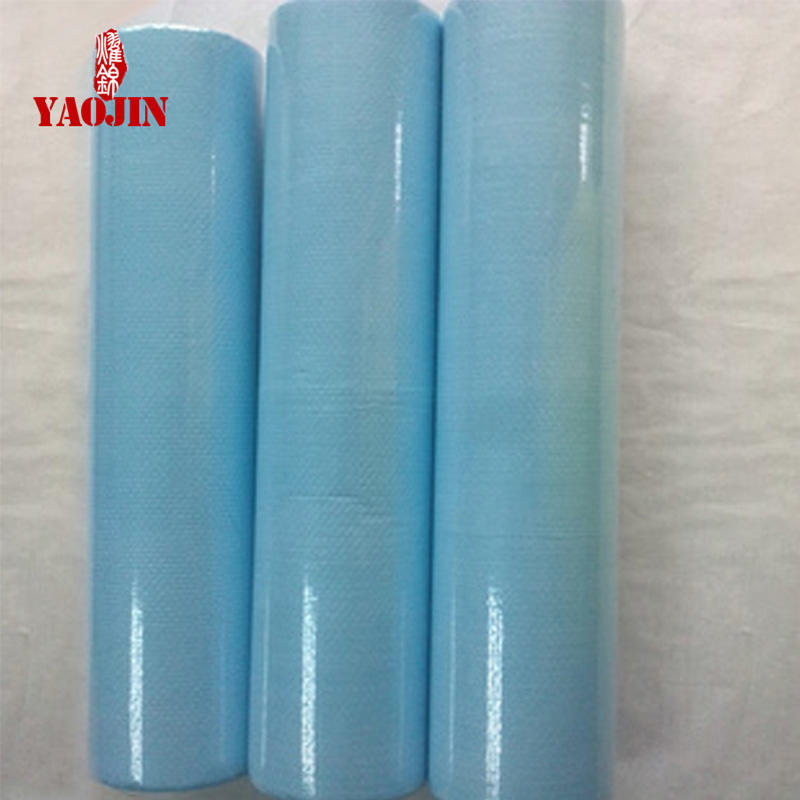 Woodpulp cleaning wipes are made from a blend of natural wood fibers and other biodegradable materials. The main component, woodpulp, is derived from sustainably managed forests or recycled sources. These wipes are designed to provide a convenient and efficient cleaning experience while reducing reliance on non-renewable resources.
Key Features and Advantages:
2.1 Superior Absorbency and Strength:
Woodpulp fibers have excellent absorbent properties, making these wipes highly effective in capturing and retaining dirt, dust, and liquid spills. The fibers interlock, creating a strong and durable wipe that can withstand rigorous cleaning tasks without tearing or disintegrating.
2.2 Gentle on Surfaces:
Woodpulp cleaning wipes are non-abrasive and safe to use on a wide range of surfaces, including glass, countertops, appliances, and furniture. They leave no scratches or residue behind, ensuring a streak-free and polished finish.
2.3 Versatility:
These wipes are suitable for various cleaning applications, both at home and in commercial settings. From wiping down kitchen surfaces to cleaning windows and electronic devices, woodpulp cleaning wipes offer a versatile solution.
2.4 Hygienic and Disposable:
Woodpulp cleaning wipes come in convenient pre-moistened or dry forms, providing a hygienic option for cleaning. After use, the wipes can be easily disposed of in compost bins or appropriate waste containers. Many woodpulp wipes are also biodegradable, further reducing their environmental impact.
Environmental Sustainability:
3.1 Renewable and Biodegradable:
Woodpulp, the primary material used in these wipes, is derived from sustainable sources. Responsible forestry practices ensure the replanting and regeneration of trees, making woodpulp a renewable resource. Moreover, woodpulp fibers break down naturally over time, reducing the environmental burden.
3.2 Reduced Carbon Footprint:
Compared to traditional cleaning wipes made from synthetic materials, woodpulp wipes have a lower carbon footprint. The production process consumes less energy, and the use of renewable materials helps mitigate greenhouse gas emissions.
3.3 Minimal Chemical Usage:
Woodpulp cleaning wipes are often free from harsh chemicals such as chlorine, formaldehyde, and phthalates, reducing the potential for harmful effects on both human health and the environment. This makes them a safer choice for individuals with chemical sensitivities.
Responsible Consumer Choice:
By choosing woodpulp cleaning wipes, consumers can actively contribute to sustainable practices and help protect the environment. Opting for eco-friendly cleaning products supports the preservation of forests, reduces waste in landfills, and promotes a cleaner, healthier planet for future generations.
Woodpulp cleaning wipes offer a compelling alternative to conventional cleaning wipes, combining effective cleaning performance with environmental sustainability. These wipes provide excellent absorbency, gentle cleaning action, and versatility while minimizing the use of non-renewable resources. By making a conscious choice to incorporate woodpulp cleaning wipes into our cleaning routines, we can contribute to a greener and more sustainable future.